Article last updated on:
November 20, 2023
In this guide, we'll show you how to sign out from ChatGPT.
Let's go.
How to log out of ChatGPT
To log out of ChatGPT: Open the app > Click your name (bottom-left) > Click "Log Out".
First of all, you need to register or sign up for ChatGPT.
A. Desktop
1. Open the app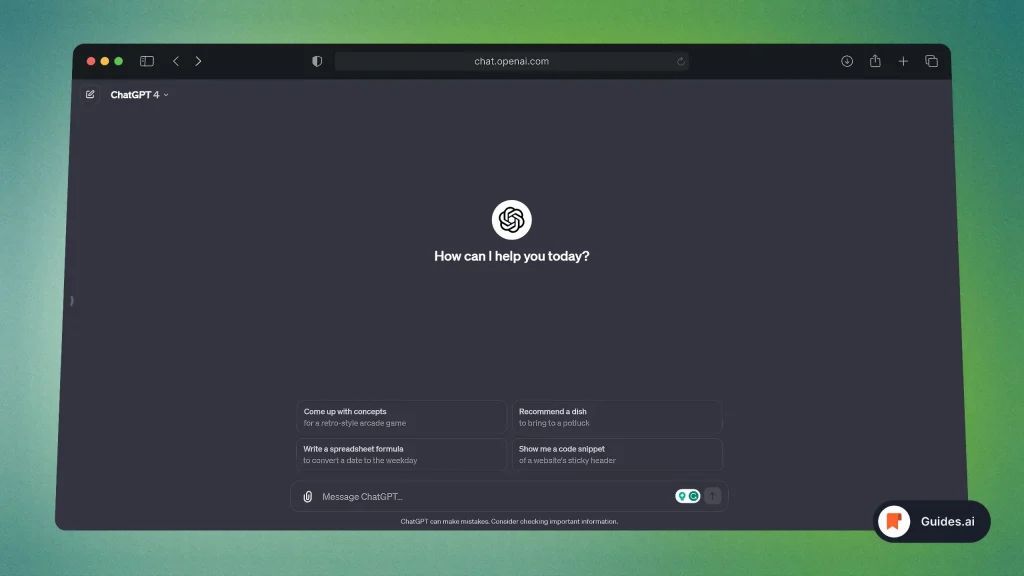 You could start a new conversation or be in a new one.
2. Settings
First open the sidebar
Look in the bottom-left corner
Click your name
This will open a new menu.
3. Log out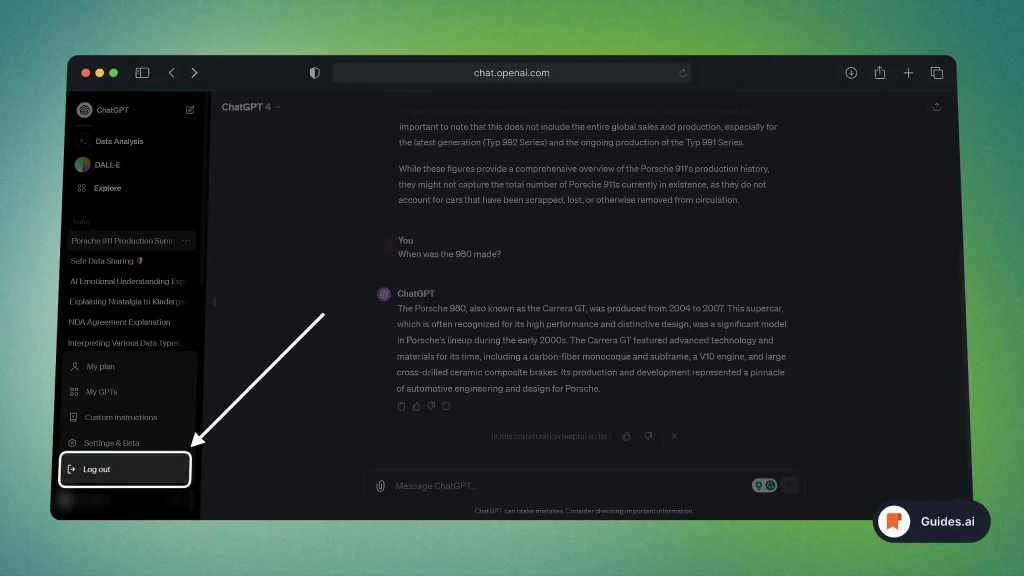 This will take you back to ChatGPT's landing page: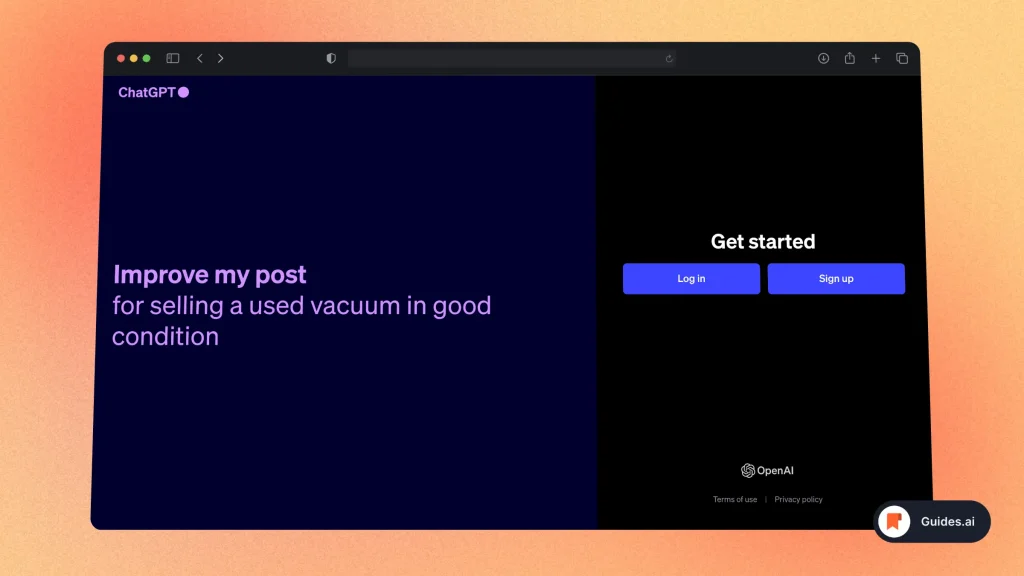 That's it. You're now out of your account.
B. Mobile
Website: Logging out of ChatGPT on mobile is the same as on desktop
Downloaded app: Open the app > Settings > Scroll to the bottom > "Sign out".
For the downloaded version, follow the step-by-step process below.
1. Settings
Open the app
Tap on the Menu icon (top-left)
Select your name at the bottom
2. Scroll & Sign out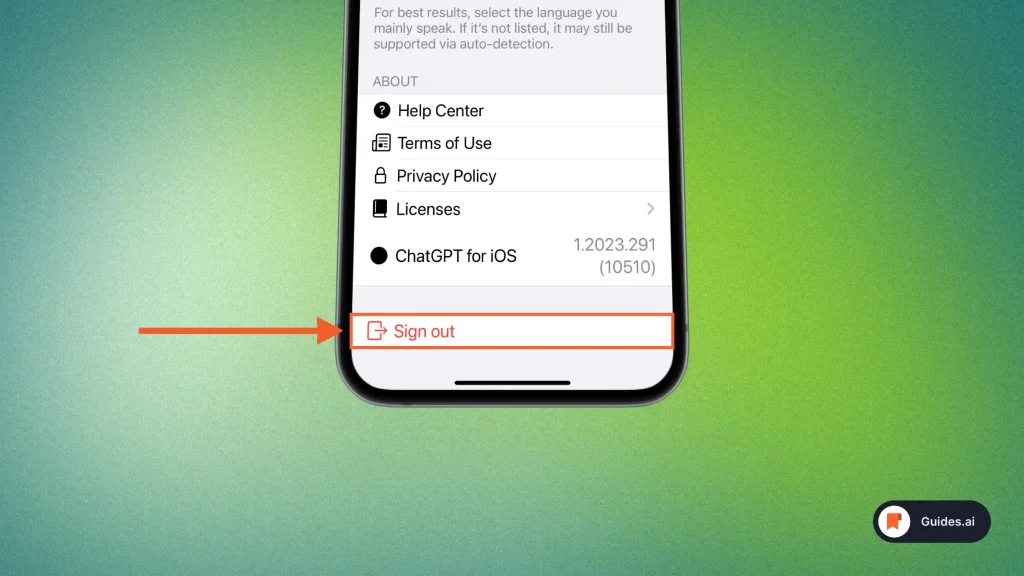 Scroll to the bottom
Select Sign out
You'll now be taken back to the log-in screen.
Conclusion
Now you know how to sign out of your ChatGPT account.
Learn how to become more productive with our guides on how to use AI.
Thank you for reading this,
Ch David and Daniel