Article last updated on:
November 21, 2023
Want to get the paid version of ChatGPT?
On this page, our team will teach you how to do it.
ChatGPT Plus costs $20 per month, however it is $23.80 for EU + UK users.
Free: GPT-3.5
Plus: GPT-4, including many other plugins
Want to see all of them? Read our guide for all GPT-4 Models Explained.
Let's now see how to upgrade to the paid version.
How to upgrade to ChatGPT Plus
A. Desktop
1. Open ChatGPT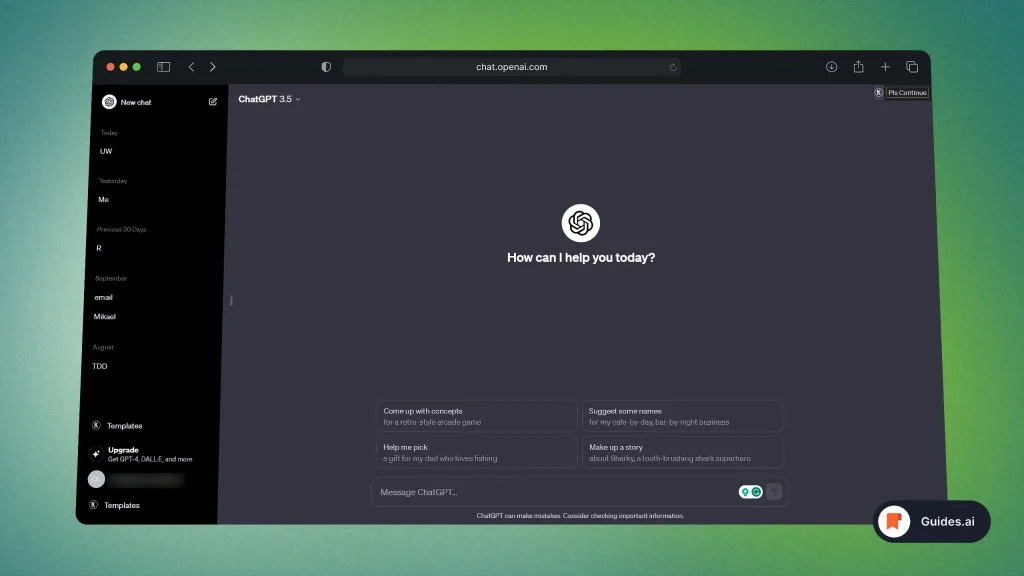 Go to the official website: chat.openai.com
Be on the New Chat screen
The picture above shows you the 'New Chat' screen.
2. Click to upgrade
There are two ways you can do this:
Method 1:
Top buttons

Click "GPT-4" at the top
Select "Upgrade to ChatGPT Plus"

Bottom-left

Click "Upgrade to Plus"
Alternatively: "Renew Plus"
Regardless of the option you choose, both lead to the same next step.
3. Select your plan
You will now see a pop-up on your screen:
Select "Upgrade to Plus"
If you've changed your mind, you can close this screen and stay on the Free plan.
Though, if you continue…
4. Pay
Fill in the details
Click the Subscribe button when finished
You will then see a confirmation screen:
Yay, you're now a ChatGPT Plus user!
5. Get going
After clicking "Continue", you can start using the app.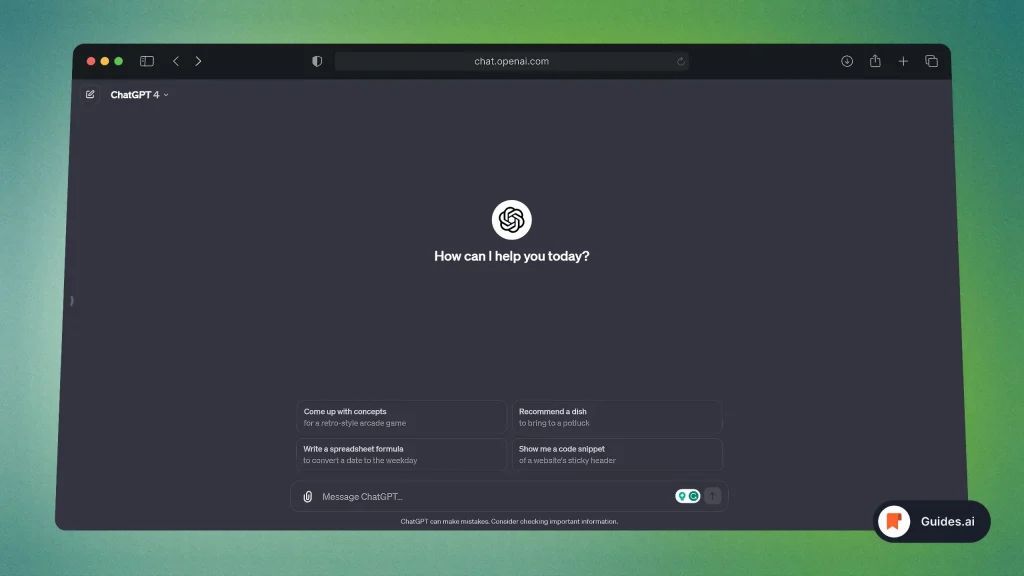 You're now subscribed to ChatGPT Plus and you've started using it.
B. Mobile
Method 1: Settings
1. Open settings
Open the ChatGPT app
Tap the Menu icon (top-left)
Tap your name (bottom)
This will bring up the settings screen.
2. Upgrade to Plus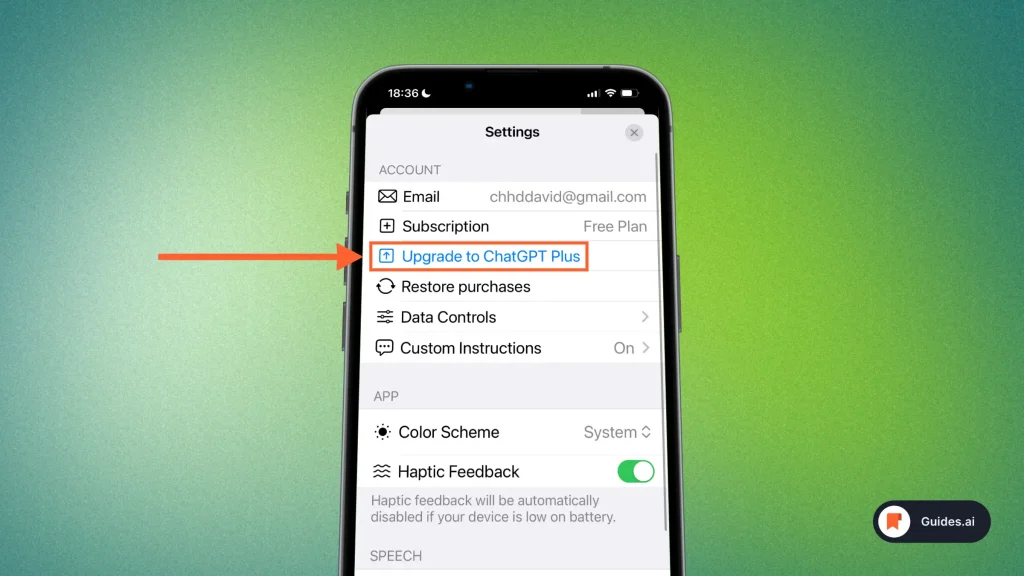 Tap "Upgrade to ChatGPT Plus"
A new window will pop pop.
3. Subscribe & Pay
Click "Subscribe"
Pay for your subscription
We've used an iPhone in the example.
It's pretty much the same for Android:
The process may be different for Google Pay and other Android payment methods…
However close to the Apple Pay example.
4. Start chatting
Switch to the GPT-4 model and start chatting.
You're in! Congrats on being a ChatGPT Plus user.
Method 2: Home screen
1. Tap on GPT-4
Open the ChatGPT app
Tap "GPT-4" at the top
You'll now be invited to upgrade to Plus.
2. Subscribe & Pay
Tap "Upgrade to Plus"
Confirm your payment.
Wait a bit, and you're then in.
3. Use ChatGPT Plus
Start using the power of GPT-4.
Conclusion
In this guide, we taught you how to get ChatGPT Plus.
Hope it came in handy!
Learn how to become more productive with our guides on how to use AI.
Thank you for reading this,
Ch David and Daniel