Article last updated on:
November 21, 2023
In this guide, you'll learn how to:
Upload a document to ChatGPT
Ask prompts based on the document
Get relevant answers.
You need to upgrade to ChatGPT Plus to upload documents.
Free ChatGPT users cannot use this feature.
No extra plugins are need to upload files in ChatGPT.
In the past, you used to install ChatGPT plugins. Not anymore!
Time to check it out!
How to upload a document to ChatGPT
Upload documents to ChatGPT by enabling "Advanced Data Analysis" and switching your GPT-4 to it. Then, click the "+" icon in the message bar and select your document.
Let's break this down.
1. Advanced Data Analysis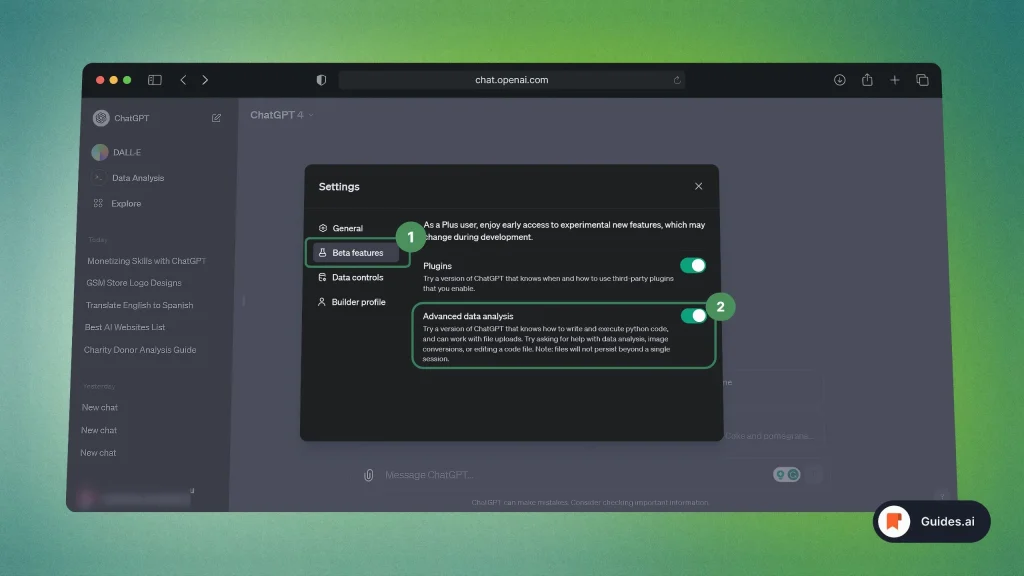 Open ChatGPT
Click your name (bottom-left)
Go to "Beta features"
Tick "Advanced data analysis"
This will enable the feature.
If you got lost in the process, read our step-by-step guide: how to use Advanced Data Analysis.
Let's now move on.
2. Switch model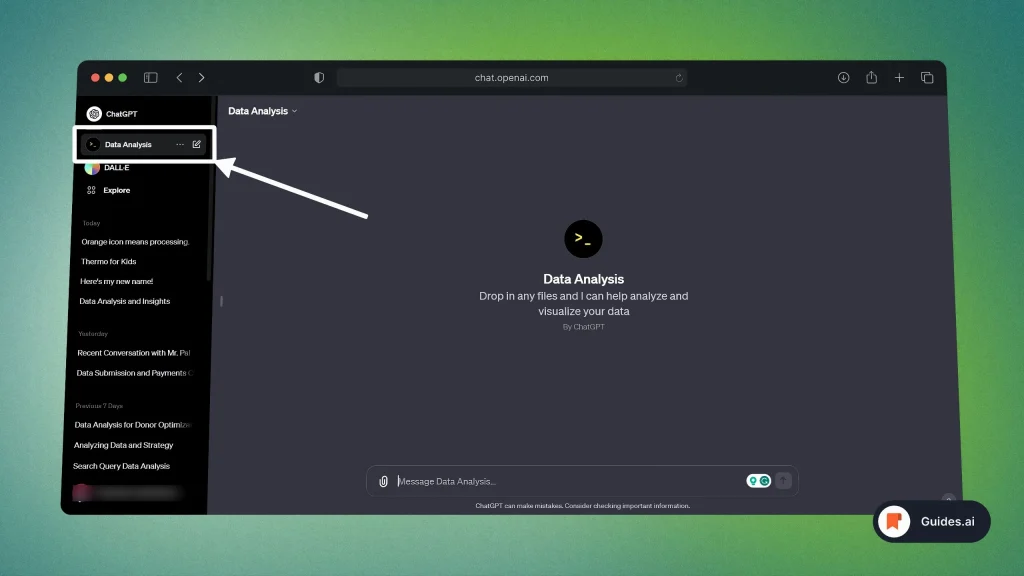 Open ChatGPT
Start a new chat
Click the "GPT-4" button at the top
Select "Advanced Data Analysis"
We've got a few helpful tips for this section.
Read how to: Start a new chat and switch your GPT-4 model (from Default to Advanced Data Analysis, and others).
3. Attach files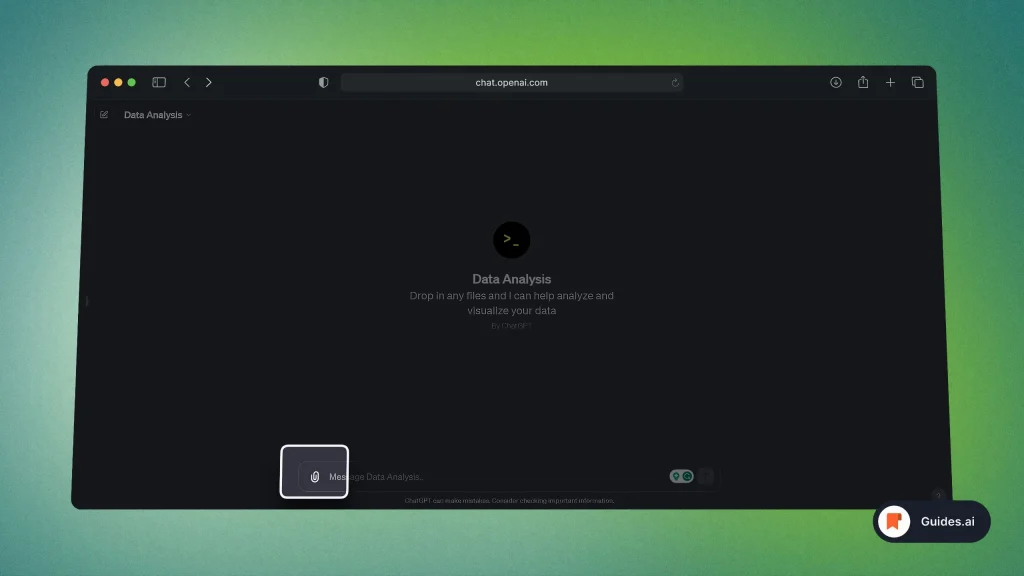 Look at the "Send a message" bar
Click the "+ Attach files" button
This will open a new window where you can locate a document:
Locate your document
Select it
Click "Open"
Not you should wait a bit for the document to be uploaded.
4. Send a prompt
Wait for the document to finish uploading
Type your prompt
Click the "Send" button (or hit "ENTER")
Now you'll get your answer:
See how ChatGPT reads the Word document
Then explains its content.
And it's accurate! Everything it said is 100% correct.
Document formats supported by ChatGPT
Below is a list of all the types of documents you can upload to ChatGPT and ask prompts based on:
Text: PDF, DOCX, TXT (Word, Google Docs, Pages)
Image: JPEG, PNG, WEBP, TIFF, BMP, GIF
Video: AVI, MP4, MOV, WMV, FLV
Audios: WAVA, MP3, WMA
Spreadsheet: XLSX, Google Sheets, Numbers
Presentation: PPTX, Google Slides, Keynote
If ChatGPT can't read the file format, it will automatically convert it.
Note: You can upload images even with Default GPT-4.
Here's how:
Open ChatGPT
Start a New Chat
Select the Default GPT-4 model
Click "Attach images" in the message box
Locate your file & Open it
Wait for ChatGPT to read the image
Send your prompt based on the image
That's it!
Conclusion
Essentially, you can upload any document to ChatGPT on desktop: Access the website > Switch to GPT-4 Advanced Data Analysis > Locate your file > Upload it > Send your prompt.
Hope you learned something new today!
Learn how to become more productive with our guides on how to use AI.
Thank you for reading this,
Ch David and Daniel